U-Wash Doggie has a t

wo Locations in Santa Clarita to

get your pets ready for Mother's Day.
Your pets will Love Being Groomed at U-Wash Doggie…
It's easy when you use our tubs, get your pet in and out without fuss and back pain. We the shampoos, blow dryers and other materials you'll need.
U-Wash Doggie is the #1 Full Service Professional Grooming Santa Clarita, and DIY" Do It Yourself. "You Wash, We Wash, You Choose" We'll be closed Christmas Day so make an appointment now!

And remember, all pets are welcome.

We are Professional Pet Groomers too.
U-Wash Doggie warm weather Tip – It's Flea and Tick Time! This reminder is for you to take measures for your pets… Protect them Pet at U-Wash Doggie. Fleas and Ticks multiply. Get your pets Professionally Groomed Today!
Special services include haircuts, nail clipping, ear cleaning, medicated baths, flea dips, flea & tick shampoos, and re-moisturizing coats. Bring your pets to U-Wash Doggie for their "spa day"
You'll be ready to Snuggle Up with your pet when you bring them home from U-Wash Doggie in Santa Clarita. You can use our self-serve facilities or have one of our professional groomers do the job, you'll get amazing results!
This Amazing Solution is what your pet needs to correct ear issues. Call Francisco or Andrés to ask about this wonderful product and what types of ear problems it treats. Look for Miracle Cure Ear Solution by U-Wash Doggie.
Stop by one of our two conveniently located locations 7 days a week for full-service grooming or do-it-yourself pet wash, using one of our waist-high, ergonomic tubs. We offer complete professional pet grooming services too!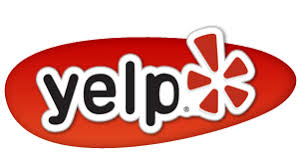 See Our Happy Customers Comments…
U-WASH DOGGIE: 24144 LYONS AVE Newhall & 23013 SOLEDAD CANYON RD Saugus | . | UWASHDOGGIE.COM
U-Wash Doggie ® #1 Full Service Professional Grooming Santa Clarita