Fresh & Clean Pets are what U-Wash Doggie is all about and they love helping you get all your pets looking great for the Holidays…
"U-Wash Doggie is passionate about keeping up with all of the current clips and styles for your pet with professional pet grooming, and they leave our place as Proud Pets. We treat our customers and their pets the way we like to be treated ourselves".
This a great time to bring your pet to U-WASH DOGGIE, the number #1 place to get your them groomed!. Flea remedies are available too!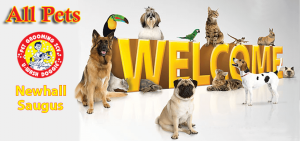 That's right, washing and grooming is not limited to just all breeds of dogs; U-Wash Doggie grooms and services most pets including cats, parrots, pot belly pigs, and monkeys! We even helped parents who parked outside our shop and had a child who'd just gotten sick everywhere get cleaned up in one of our tubs.
Stop in one of our two conveniently located locations 7 days a week for either a full-service groom or do-it-yourself in one of our waist-high, ergonomic tubs.
With two locations to serve, you'll be snuggling with your pets tomorrow.
This Amazing Solution is what your pet needs to correct ear issues. Call Francisco or Andrés to ask about this wonderful product and what types of ear problems it treats. Look for Miracle Cure Ear Solution by U-Wash Doggie.
Newhall Location: U-WASH DOGGIE: 24144 LYONS AVE, Newhall, CA (661) 284-3600
Saugus Location: 23013 SOLEDAD CANYON RD, Saugus (661) 255-9600