U-Wash Doggie will help make all your pets look dapper this Spring!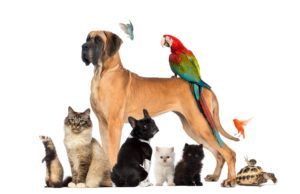 You read that correctly! Washing and grooming is not only limited to just dogs. U-Wash Doggie will groom and services most pets including cats, parrots, pot belly pigs, monkeys and more! We're experienced pet groomers with a reputation for being the most experience caring for many types of pets and animal breeds!
Visit one of our two conveniently located locations today. We're open 7 days a week for both full-service grooming or do-it-yourself grooming service in one of our waist-high, ergonomic tubs.
Newhall Location: U-WASH DOGGIE: 24144 LYONS AVE, Newhall, CA (661) 284-3600
Saugus Location: 23013 SOLEDAD CANYON RD, Saugus (661) 255-9600